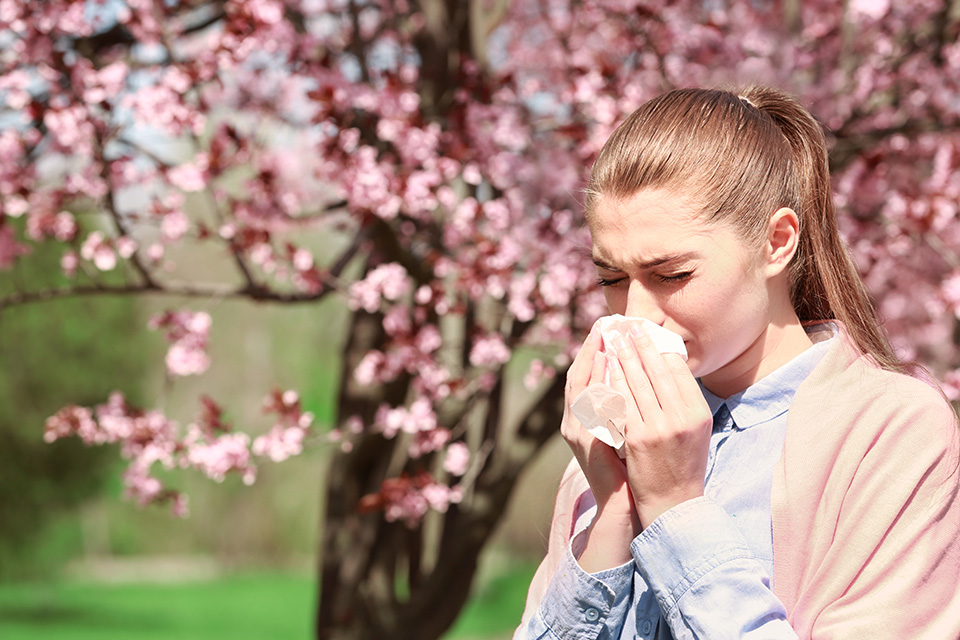 Like many of us who suffer from seasonal allergies and hayfever, coming in contact with fresh flowers can be a recipe for disaster. Runny eyes and nose, constant sneezing and itchy eyes are just some of the symptoms that come with allergies. While extremely uncomfortable and annoying, allergy symptoms aren't a great look if you are attending a special event such as a wedding, event fundraiser, birthday celebration or even a funeral. So, are there any flowers that are actually hypoallergenic?
Yes! Even if you suffer from seasonal or year-round allergies, there are fresh blooms that you can enjoy without fear of a reaction. 
Why Do You Suffer From Allergies
Basically put, some flowers rely on the wind to help their pollen travel in order for the plant or flower to reproduce. These plants are monoecious which means either male or female. If you suffer from allergies then dioecious plants are your new best friend. These are plants that do not rely on the wind for reproduction and pollination and in turn do not cause allergic reactions. 
Roses
You can't go wrong with a bouquet of roses.These stunning flowers are very low on pollen which makes them a great choice for allergen sufferers. A versatile bloom which can be used in a number of ways from simple thank you flowers to wedding bouquets and table centre pieces. Roses can hold their own in any floral arrangement. Best of all, you will be spoilt for colour choice as roses come in hundreds of colours options. 
Lilies
If roses aren't quite up your alley then why not indulge in abeautiful Lily arrangement.There are some members of the Lily family that produce low pollen so are great for allergies. The best part about Lilies is the pollen pods can easily be removed. All you need is a tissue and soft touch to gently pull the pods off of their stalk. Like roses, Lilies come in lots of different colours, from vibrant yellows to deep blush reds and pinks. 
Carnations
Add a pop of colour and texture to your bouquet with Carnations. Ruffled and crimped petals really help bring floral arrangements together and that extra bit of elegance. Available in bright or pastel colours, you will be able to find a Carnation that perfectly suits your design vision.
Hydrangeas
Add volume and sophistication to your arrangement. Hydrangeas are perfect for allergy sufferers. Low on pollen but high on colour and vibrancy, you will love how full and voluminous Hydrangeas can look. Experiment with purples and blues to really make your bouquet of flowers pop and stand out from the rest.
Tulips
Tulips are one of those flowers that can stand by itself. Stunning on their own or part of a floral arrangement, Tulips are absolutely fantastic for eliminating allergy symptoms. Create a Tulip bouquet and add in a host of different colours. Experiment with whites, yellows, oranges, dusty pinks and purples. Tulips make the perfect bouquet of flowers for a friend or loved one. 
Learn More
Want to learn more about hypoallergenic flowers? Or, have a big event coming up and want to make sure that your flowers are allergen free?Contact the team at Flower Flow today to discuss your needs and see how we can help make your special event that bit more special.